Welcome to our new website!!
We have a strong and committed sales staff with many years of experience satisfying our customers' needs. Feel free to browse our inventory online, request more information about vehicles, set up a test drive or inquire about financing!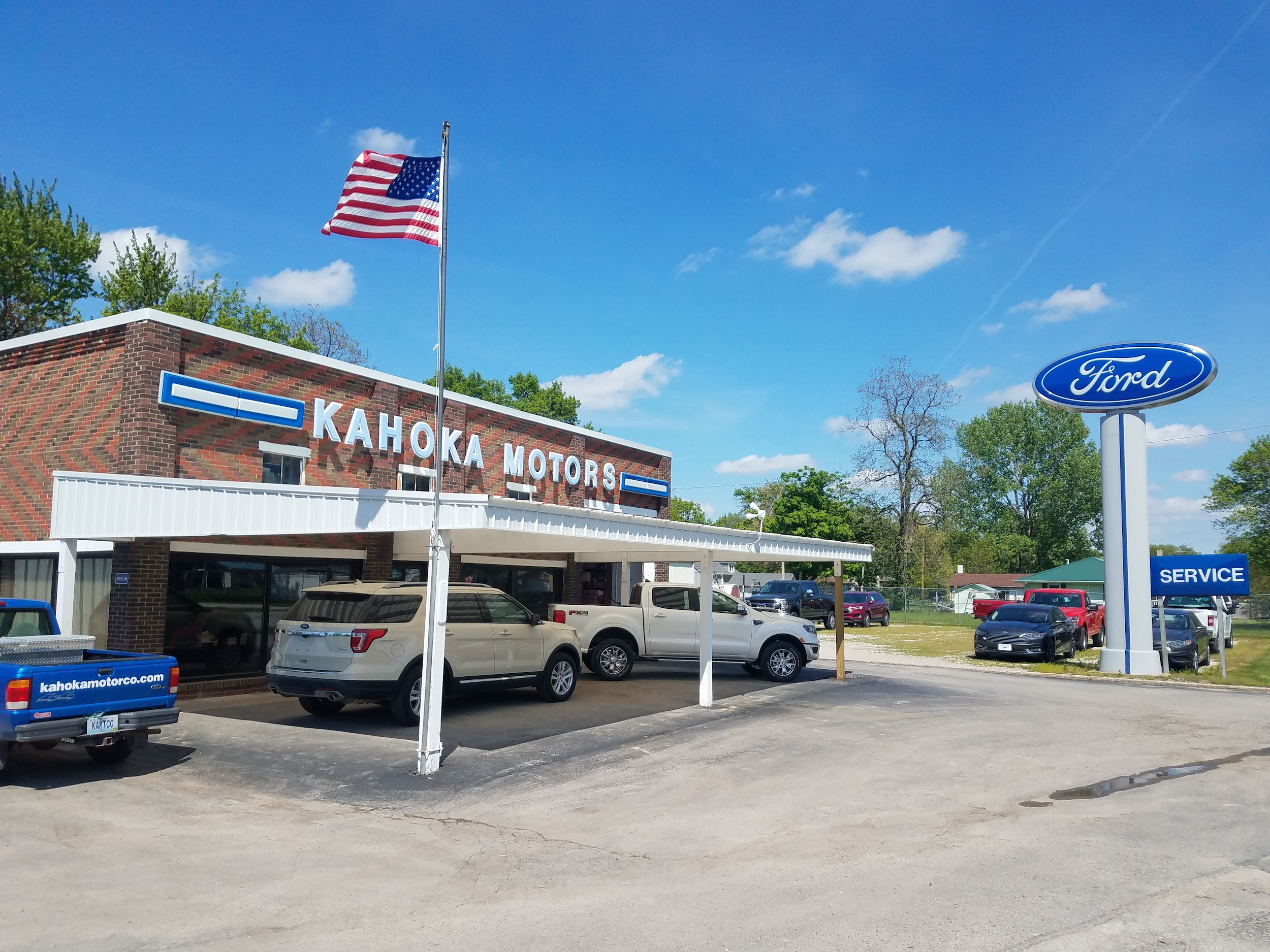 Kahoka Motor Co. Inc. has been the most northeast Ford sales & service dealer in Missouri. The same year Kahoka, MO celebrated its centennial year a new
business emerged. At the west side of Kahoka on "old" highway 136 a
vacant building which originally and only was Gates Motor Co., a
Plymouth/Desoto dealership, was purchased by Johnny StClaire and
William Gutting. Johnny with controlling ownership and William "Bill,
who was formally from Kahoka and worked in parts then sales at Purdy Motors Ford dealership in Shelbina, formed a new Ford dealership in the 23 year old building. In 1973 ownership was fully acquired by Bill Gutting.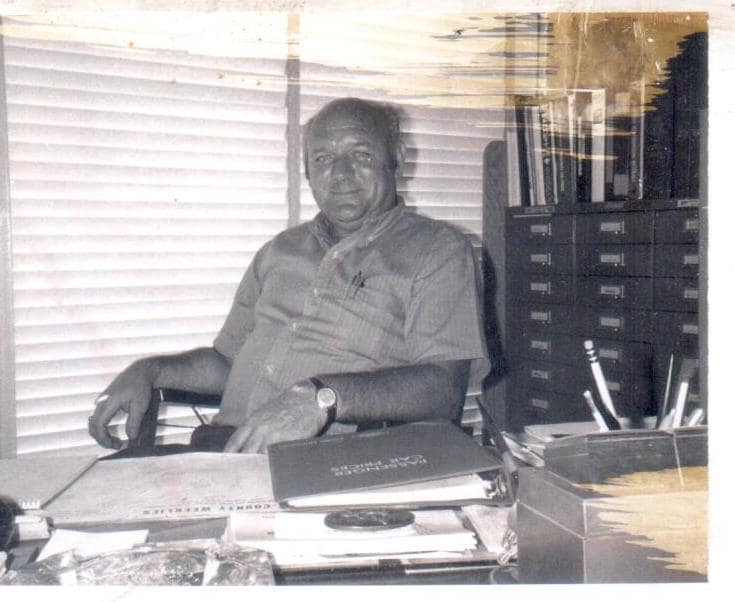 Today, Kahoka Motor Co. Inc. is owned and operated by Bill's son Mike and has been an authorized Ford Motor Co. dealership for 63 years.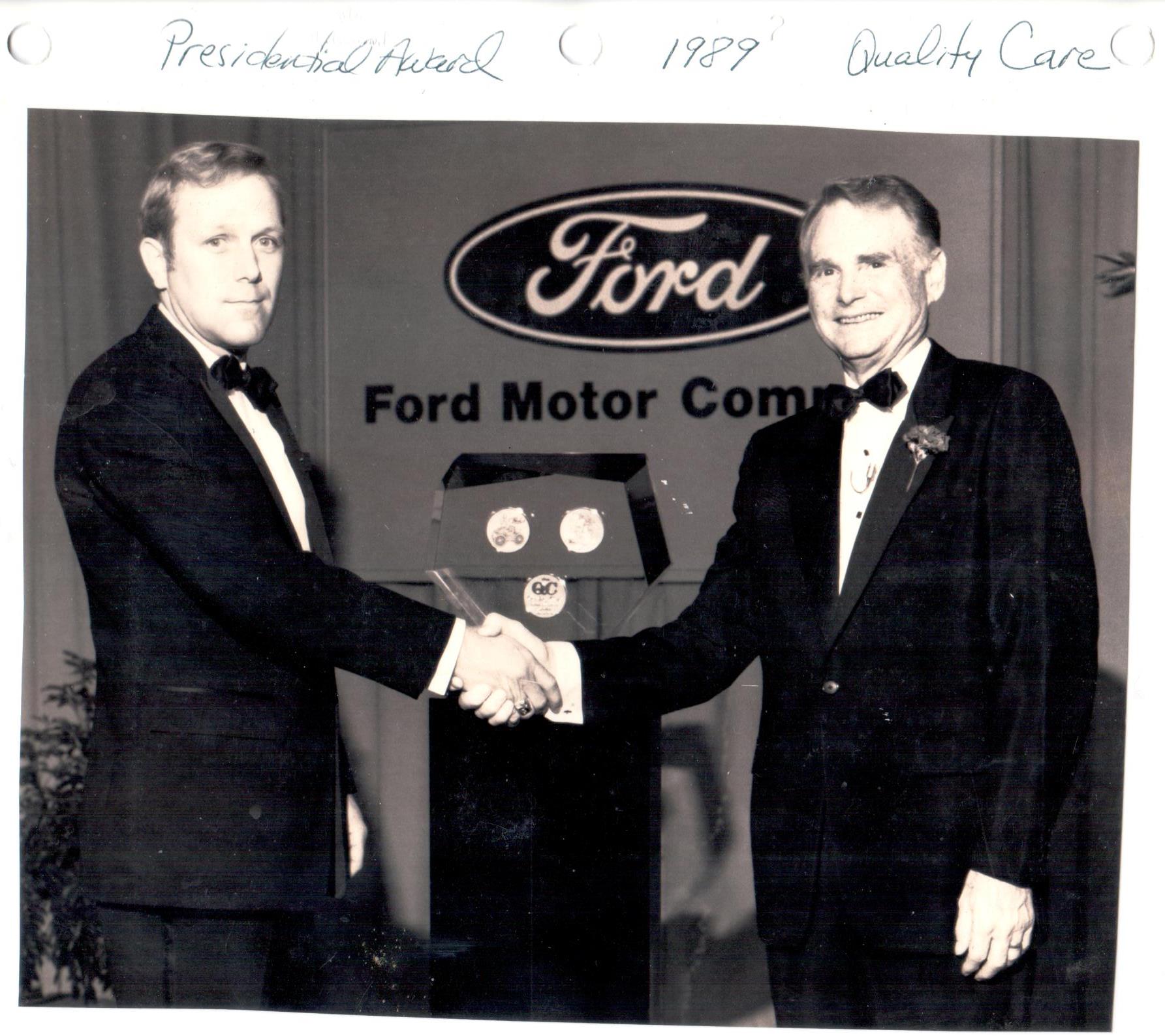 As you know 63 years ago vehicles were much different than they are today.With the vehicles changing, so did the dealerships they were sold from.
Gates Motor Co. was owned by Raymond Roberts, who sold
Plymouth and Desotos for about 10 years. The vacant, high front, red
brick Gates Motors building built in 1934 had the common look of
dealerships of its time. And in 1957, with Bill's hope of a future closer to
his hometown, this building created the perfect opportunity. Already
experienced in Ford parts and vehicle sales, Bill had the expertise to get
new Ford franchise up and running. Little convincing was needed for
Ford Motor Co. to authorize the opening of this "good-sized" franchise
store. And in the spring of 1957 the request was sent to Ford corp., and
the agreements were signed on October 2
in the fall for Kahoka's new Ford store. Orders were placed and delivered
to stock 5 brand new 1958 model Ford Galaxies.
Bill first sold Ford cars and light duty pick-ups, then medium-duty
trucks including school buses and 2 ton trucks a few years later. In
1969 an east side lot was purchased to display the new vehicles. In 1973
the metal-sided West wing was constructed for more service bays, parts
storage and wash bay.
Currently there are 6 employees working at the dealership: Mike
Gutting(started in 1970), Matt Gutting (started in 1999), Earl
Nance(started in 1978), Danessa Mathes(started in 2006), Daniel Vineyard (started in 2008)and Jay Hudnut (started in 2019).